The End
WRITER
Samantha Strauss
DIRECTORS
Jessica M Thompson
Jonathan Brough
CAST
Harriet Walter
Frances O'Connor
'The End' is about three generations of a family with separate but intersecting obsessions – trying to figure out how to die with dignity, live with none and make it count.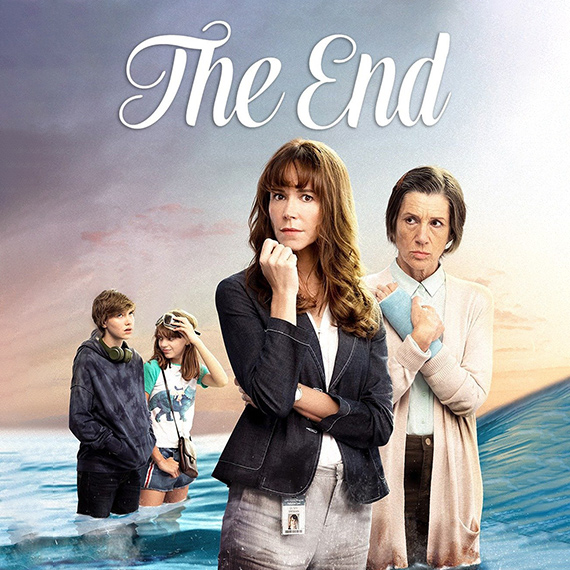 O'Connor plays Dr Kate Brennan, an Australian-based specialist in palliative care. Euthanasia is a hot-button topic in Kate's field of work and she is passionate in her opposition. On the other side of the world, Kate's mother Edie Henley (Walter) feels just as strongly about her right to die. Kate has little choice but to ship Edie out from England and deposit her in a nearby retirement village in the Gold Coast – Edie's worst nightmare. While Kate struggles with her own problems, her children are trying to work out who they are, and who they want to be. What follows is a story about parents and children, ethics and emotion, and mostly how it's never too late to start again.
Produced with Louise Smith for Foxtel and Sky Atlantic.
---
DANCE ACADEMY SERIES 1 – 3
Tara Webster, an aspiring dancer, gets accepted in the National Dance Academy. However, she realises that there are others who are better than her and has to face many obstacles to prove her worth. Through Season 1 through to Season 3, follow Tara and her talented friends and they face obstacles that will test limits as teenagers and dancers.
---
Nine Perfect Strangers  - 1 Episode 'Earth Day'
Forced to live "off of the land" on Earth Day, tension within the group erupts as treatment intensifies and hunger pains set in.
---
The New Legends of Monkey  - 1 Episode 'A Part of You That's Missing'
Tripitaka leaves the quest to go in search of her mother, but Sandy won't let her travel alone, and the two journey to the North Water.
---
The Wrong Girl – 3 Episodes
#2.8
Lily returns to work in the midst of a dramatic, breaking news story. Meanwhile, Meredith and Mitchell break the news to Pete that they are moving to London with Manisha.
#2.7
Despite the commotion occurring in her personal life, Lily scrambles to find Eric's replacement at The Breakfast Bar.
#2.5
As the TV Week Logie Awards near, Eric, Erica and Nikkii prepare their campaigns to secure individual Gold Logie nominations. Meanwhile, will Jack's absence put his relationship with Lily on the rocks.
---
Wonderland – 2 Episodes
Split
Dani questions whether she and Steve need an exit clause after some devastating news from her mother. Meanwhile, Miranda's fears for Tom grow as a business opportunity gets him more tangled in Sasha's life.
Gay Marriage
Grace re-examines her views after a revelation from Carlos, Rob and Colette have different ideas when it comes to their wedding and Tom starts an argument with Adam.
---
Offspring – 1 Episode
Difficulty
Nina's intentions cause several rifts in both the Reid and Proudman families.
---
H20: Just Add Water – 1 Episode
Queen For A Day
Zane installs Sophie as head of staff at the cafe. Bella develops a sneezing allergy that also accidentally triggers her powers. Sophie seizes on the problem and looks to fire Bella and the band.
---